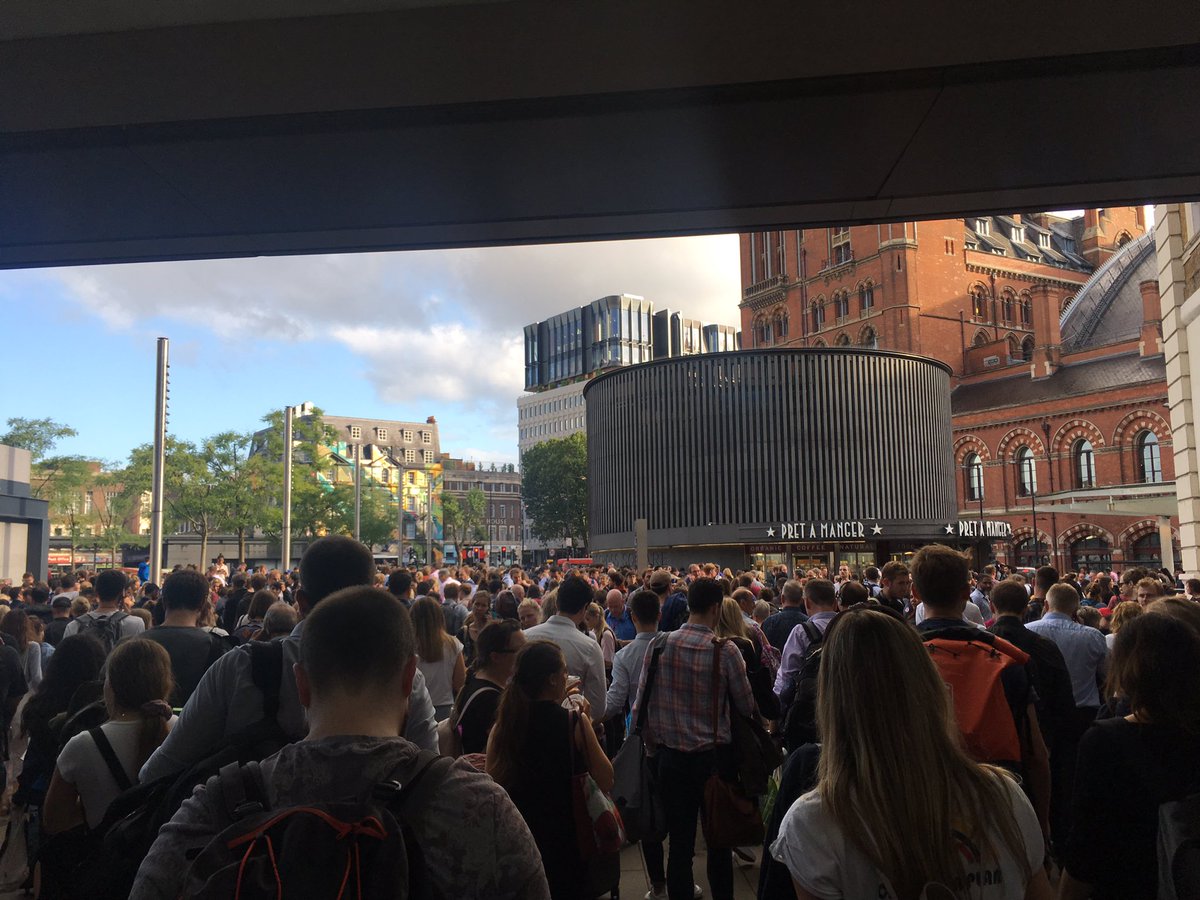 A tweet said: "The power network has failed in the large parts of London and the South East".
Power supplier National Grid said issues with two generators had caused a loss of power across parts of the country and that they had been resolved.
⚠️Power supply problems are now causing disruption to a large number of train services.
A large power cut has caused "apocalyptic" rush-hour scenes across England and Wales, with traffic lights down and trains coming to a standstill.
.
Transport for London said that some traffic lights were not working and it advised caution on the roads.
Train services across England and Wales are facing reported delays and cancellations. As a result, traffic lights were out and many trains in the affected areas were briefly stopped.
They said: "Due to a power cut, some of our information systems are not displaying journey information correctly".
A Network Rail spokeswoman said: "There was a power surge on the national grid this evening which means we lost power to all our signalling over a wide area, including the Newport, Gloucester, Ashford, Bristol, Eastbourne, Hastings, Three Bridges and Exeter areas".
A file shot of Kings Cross St Pancras railway station which had to close at one of the peak times of the week after a major power cut.
Many Thameslink trains are also "at a stand" between London and Bedford.
The total number of affected customers was not immediately known, but an initial count showed at least 936,000 affected customers across England, including 500,000 customers in Western Power Distribution's area and 300,000 customers in the UK Power Networks, which includes London.
Police were called to busy junctions to man the flow of traffic.
Merseyrail said all services on the Wirral Line around Liverpool are suspended.