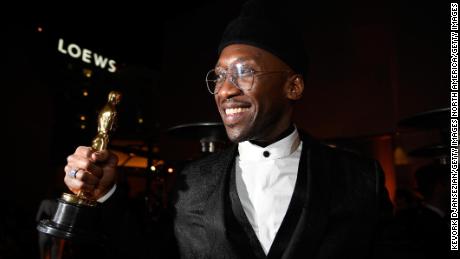 But nothing in the MCU is ever what it seems.
Today at the Marvel Studios panel at San Diego Comic-Con, it was officially announced that a slew of sequels are officially in development at Marvel Studios including Black Panther 2, Captain Marvel 2, and Guardians of the Galaxy Vol. 3. Sticky Fingaz later played the character in the mostly forgotten 2006 television series Blade. The first was the double-whammy announcement that Natalie Portman is returning to the Thor franchise.
Marvel Studios doesn't mess around when it comes to any announcements on a public stage like San Diego Comic-Con. The Falcon and the Winter Soldier (starring Anthony Mackie and Sebastian Stan) is the only Disney+ show set for next year, with its fall 2020 premiere.
While two-time Oscar victor Mahershala Ali was revealed to be the new Blade at Marvel Studios' highly anticipated Hall H panel at San Diego Comic-Con 2019, fans will have to wait a bit to see him onscreen.
We finally know that Shang-Chi will be played by Simu Liu (Kim's Convenience, Taken 2017), who mentioned his interest in the role on Twitter late past year.
Well, praise be, 'cause after years of onscreen silence, Marvel have finally made a decision to resuscitate the daywalker: a new Blade movie is coming in the next few years. And the fact that there will be another Captain Marvel 2 is no surprise.
The next, the previously mentioned WandaVision, isn't due until spring 2021 but could easily become a cornerstone of the MCU. Awkwafina was also cast in a yet to be announced role.
On May 7 of that year Benedict Cumberbatch will also be returning in Doctor Strange In The Multiverse Of Madness, which director Scott Derrickson will bring to life, and stranger still is the What If? series, hitting Disney+ in summer of 2021.
Nine years ago, Marvel wowed Hall H when the Avengers, including Robert Downey Jr., Scarlett Johansson, Chris Evans and Chris Hemsworth, appeared on stage for the first time together.
Mere days after it was revealed that the MCU was getting its first-ever fourth solo movie for any of its characters, we now have the glorious title of Thor Love and Thunder.
Rounding out the evening was Oscar-winning actor (and former Luke Cage villain) Mahershala Ali, who will be playing Blade in an upcoming movie that Marvel has confirmed will not be a part of Phase Four.