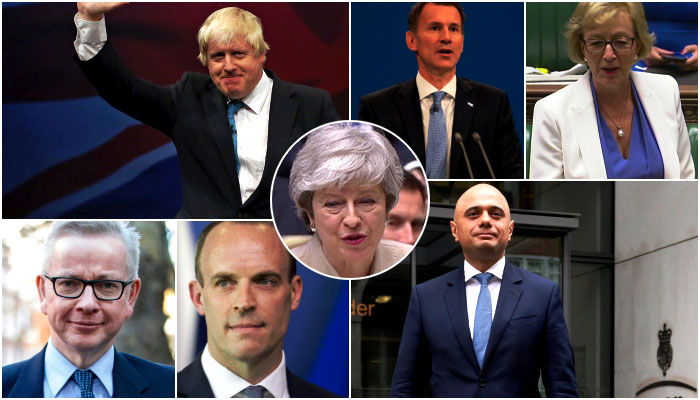 Theresa May faces yet another of the most testing weeks of her premiership as Parliament and the executive struggle to break the deadlock over Brexit.
"We don't know if she is going to remain prime minister, if we are going to get somebody else, who that other person is going to be - it is a mess", Thornberry said.
MPs are due to gather again on Monday to consider possible changes to the deal that could ensure it is adopted, including support for closer economic ties with the European Union after Britain leaves. The European Commission echoed, calling an economically damaging no-deal split "a likely scenario".
This was echoed by the French presidency, which said London must "urgently present an alternative plan in the next few days".
Moved by Labour's Graham Jones and Tory former minister Dominic Grieve, this proposal would require a referendum, if necessary, to prevent the United Kingdom leaving the European Union without a deal.
A Conservative source said: "The letter reaffirmed our commitment to the manifesto, and to the PM's own determination to seek a short extension to Article 50 that avoids the European Union elections". Opposition parties are baying for an early general election.
Asked for his advice to May about whether or not she should call an election this week, Sir John replied: "Don't".
It could also be the first opportunity for Mrs May to bring back her deal for a fourth time if she thinks she has the numbers - and if Speaker John Bercow will let her.
They insisted efforts were "going in the right direction", given the margin of defeat was down from 149 a fortnight ago.
MPs will have their say in a fresh round of indicative votes at Westminster on Monday, which could see Theresa May steered towards a softer Brexit.
"We are running out of words to express how sick business leaders are of being stuck in this spirit-sapping limbo", said Edwin Morgan, interim chief of the Institute of Directors.
"We would end up with a Ramsay MacDonald-esque government where we would be completely at odds with our own party", referring to the first-ever Labour prime minister - who ultimately ended up having to govern with on behalf of the Tories, after losing the support of his own backbenchers.
What happens tomorrow? MPs will use their newly gifted power to control the Commons order paper to hold more votes on alternatives to Mrs May's plan under a system known as indicative votes.
Exhausted of waiting, MPs this week gave themselves unprecedented powers to vote on various options for Britain's future relationship with the EU.
"Only MPs can end this nightmare for businesses", said Josh Hardie, of the CBI business lobby group.
"We leave without an agreement, without a deal, or we sign off on an agreement and that is the one that is front of us or we run the risk of Brexit not happening at all. for me the answer is really, really simple: it's the Withdrawal Agreement".
A pro-Brexit protester during "Leave Means Leave" rally in London, March 29, 2019.