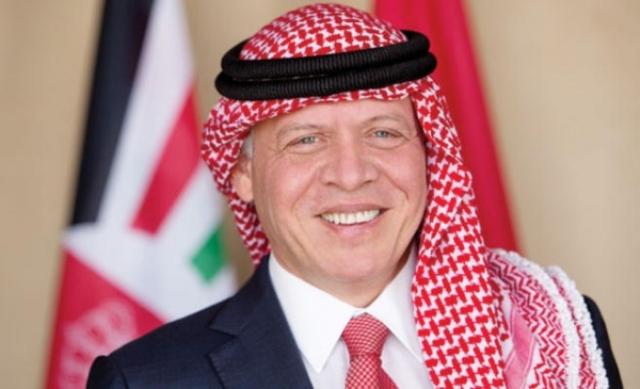 Jordan will not renew parts of a 1994 peace treaty that leases two areas on the Jordan River to Israel, saying Jordan aims to practice "full sovereignty on our land".
Israel and Jordan signed a peace treaty in 1994, part of which included handing over lands of Baqoura (Naharayim) and Ghumar (in the Arava region) to Tel Aviv for 25 years which Amman can claim back if it cancels the existing arrangement.
Following the king's announcement, Israeli Prime Minister Benjamin Netanyahu said that Israel would negotiate with Jordan an extension of the leases, which expire next year.
"Israel was informed today of the Jordanian decision", the king said, stressing that "Baqura and Ghumar are Jordanian land and will remain Jordanian". In an "era of regional turmoil", the King stressed, "our priority in these regional circumstances is to protect our interests and do whatever is required for Jordan and the Jordanians".
King Abdullah has been under pressure from Jordanian MPs and the Jordanian public not to renew the lease for the two areas.
There was no immediate Israeli reaction. Israel's ongoing occupation of Palestinian territories is also a source of anger among Jordanians.
After the king's announcement on Sunday, Jordanians took to social media, calling it a "historic and wise decision".
Both are located on the border of Jordan and Israel.
Jordan controlled the West Bank as well as East Jerusalem and the Old City until the Six Days War in 1967, when Israel took them over alongside the Gaza Strip, the Golan Heights and the Sinai, which was later returned to Egypt.
Baqura, in the northern Jordan Valley, was captured by Israel in 1950.
With the validity of the treaty's annex ending on October 25, debate over the land, the treaty and the government's decision resurfaced after 25 years. They signed a trade treaty in 1996 and in 2014, agreed to a $500 million natural gas deal effective for 15 years.
Under the treaty, Israel retained private land ownership and special travel rights in Baquora in the northwestern part of the kingdom and Ghumar in the south.
"I'm not surprised at any development in the relations between the two states", said Oded Eran, a former Israeli ambassador to Jordan.
Tensions between Israel and Jordan have mounted in recent months over such issues as the contested status of Jerusalem and its holy sites, stalled Mideast peace talks, and last year's shooting of two Jordanian citizens by an Israeli embassy guard in Amman, which ignited a diplomatic crisis. The deal helped Amman to pave the way for U.S. economic and military assistance to the country.