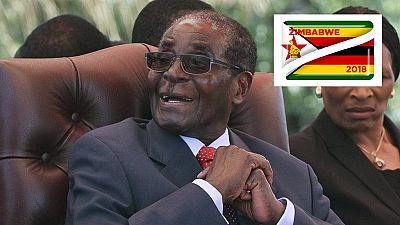 "I must say clearly I can not vote for those who have tormented me". "I'll make my choice among the other 22 [candidates]".
President Emmerson Mnangagwa has responded to Mugabe's press conference in which the former leader bashed Mnangagwa and the Zanu PF for violating the country's democracy and accused them of ill treating him and his relatives.
"It was a thorough coup d'etat", Mugabe said of his dethroning, adding it was "utter nonsense" that he wanted Grace as his successor.
Mr Mugabe was ousted in November by the military and would later be deposed as leader of the ruling ZANU PF, leading to his resignation as President of the Southern Africa nation, having ruled it for almost 37 years.
"I hope the choice or the voting which will be done tomorrow... will thrust away the military form of government and bring us back to constitutionality", he said.
The run-up to the presidential and parliamentary election has been peaceful compared to previous polls but there are reports of intimidation and coercion in rural constituencies, and state media is biased towards the ruling ZANU-PF party. First-time voters under 30 are expected to carry the election, which could represent a new tide in Zimbabwean politics, reports BBC Africa.
Against a backdrop of a small lake on the grounds of his home' Mugabe denounced Zanu-PF' a party of which he is regarded as one of the founding fathers.
Nicknamed "the Crocodile" for his guerrilla activities during the war for liberation and for years Mugabe's enforcer, Mnangagwa has tried to cast himself as a reformer with pledges of a free and fair election after past votes were marred by violence and irregularities.
When asked by the BBC's Fergal Keane if he would like to see Mr Chamisa gain power in Zimbabwe, Mr Mugabe, 94, indicated that he was the only viable candidate. "He seems to be doing well going by his rallies'" he said.
Chamisa is Zimbabwe's youngest ever presidential candidate.
Zimbabwe's Robert Mugabe has emerged to address the nation hours before Monday's historic election, declaring: 'I will not vote for those who have illegally taken power'.