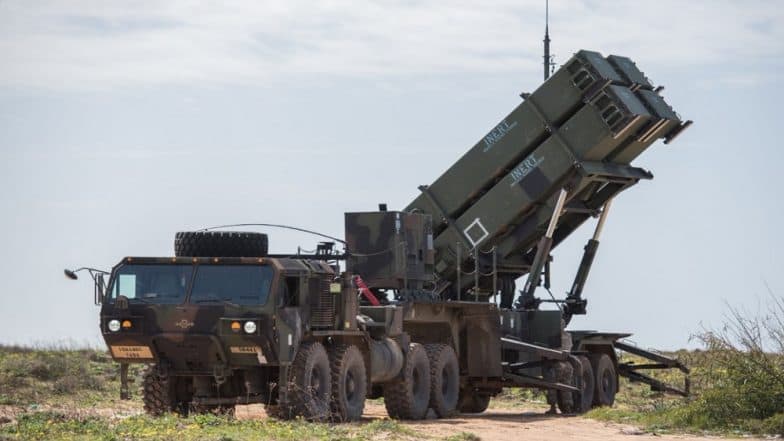 Syrian state media said, however, that a Syrian warplane had been "targeted" by Israel and hit while conducting raids in Syrian airspace. As rebel forces negotiated surrender with government forces, the White Helmets were reportedly excluded from deals by Syrian officials and Russian representatives as a "a red line" who should be "eradicated", a source told the Associated Press. He did not elaborate. He spoke on condition of anonymity because he was not authorized to talk to reporters.
While the jet, however, was made in Russian Federation, it was being used by the Syrian air force at the time.
Israel's U.N. Ambassador Danny Danon says that Israel seeks "no escalation in the region".
Israel said yesterday it fired a pair of missiles to intercept two missiles fired from Syria in Israel's direction.
Meanwhile, Jordanian government spokeswoman Jumana Ghunaimat said her country has not been asked to receive another group of White Helmets.
In Monday's meeting between Lavrov and Netanyahu, Russia offered to keep Iranian forces 100 kilometres (62 miles) away from the Israeli-occupied Golan, but Israel said the proposal did not go far enough. "That's what any other country will do in a similar situation".
Danon stressed that "Israel will not tolerate any violation of our sovereignty - not from Syria, not from Gaza, not from any other enemy that threatens our security". Israeli Prime Minister Benjamin Netanyahu called the breach of Israeli territory a "gross violation" of a 1974 agreement that established the demilitarized zone between Israel and Syria. Syria is still formally at war with Israel. The rockets were fired after he flew two kilometers deep into Israeli territory.
Lieutenant Colonel Jonathan Conricus, a spokesman for the Israeli military, said Israel's policy in Syria remains one of "noninterference".
German weekly magazine Bild, which broke news of the evacuation and published footage of buses used to transport the Syrians across Golan, said 50 of them would be granted asylum by Berlin.
Last week, Syrian opposition factions that previously received support from the United States agreed to surrender their last enclaves in the southwestern provinces of Dara and Quneitra in exchange for safe passage for hundreds of fighters, their families and some civilians to the northern, rebel-held province of Idlib.
In February, Syria shot down an Israeli F-16 fighter jet which came under "massive anti-aircraft fire", the IDF said at the time.
This marked only the second time that Israel has downed a Syrian plane in more than three decades.
Civil defence volunteers left behind in southern Syria say they fear for their lives after the Syrian government condemned an operation to evacuate 422 of their colleagues with their families.