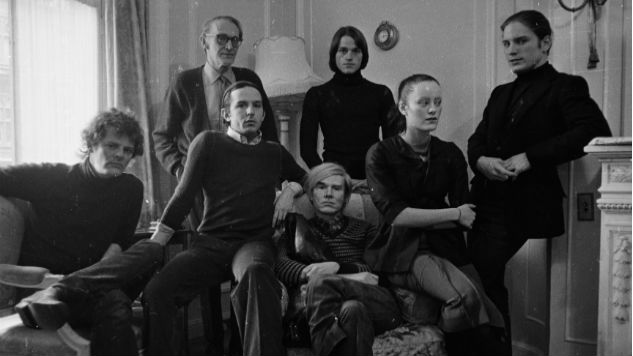 A display of Interview magazines at the Andy Warhol museum.
Interview, the monthly magazine co-founded by Andy Warhol and John Wilcock and known for its in-depth and free-wheeling conversations with (and often by) celebrities, is shutting down after 49 years, several staffers said on Monday. A lawyer whose firm has represented Interview and its parent Brant Publications in legal matters over the a year ago declined to comment on the magazine's closure or the bankruptcy. Staff of the publication, which has filed for chapter seven bankruptcy, were informed of the decision in a meeting today. Former sales representative and eventually associate publisher Jane Katz past year sued the magazine for unpaid wages of more than $230,000, along with claims that she was unjustly fired.
"Defendants have been completely derelict in fulfilling their legal requirement", the lawsuit reads.
In 2016, Interview's former president Dan Rangone sued the publication for $170,000 in unpaid wages, according to WWD. Katz also alleges she was unjustly fired.
What do you think of the closure of Interview magazine? She was synonymous with the magazine during her time there, nearly as much as Warhol, and was a fixture of the NY nightlife, fashion, and art scenes, rubbing elbows and taking photos with celebrities like Lindsay Lohan, Anne Hathaway, and Linda Evangelista.
The publication's longtime creative director Karl Templer resigned from Interview in April.
Brant Publications is owned by billionaire Peter Brant, who is a well-known art lover and Warhol fan.
Add the "Crystal Ball of Pop Culture" to the annals of glossies gone under. "We try to get full portraits of people". It featured Kim Kardashian posing as Jackie Kennedy. In 2016, President Dan Ragone sued the magazine for unpaid wages of $170,000, and former employee Deborah Blasucci said she was sacked from her role as a senior executive for "making too much money". It started out as a discussion of her career, but ended up a commentary on the establishment's food-at one point, Ross ordered "a heaping helping of chocolate mousse". Recent participants included Roseanne Barr, Andrew Lloyd Webber, Tommy Wiseau, Spike Lee, Kathy Bates and Mel Brooks.
But it was also a key part of Warhol's art-business practice, with editors directed to place fashionable wives and girlfriends of wealthy businessmen on Interview's covers; their partners could then be induced to purchase the screen print of the women from Warhol's studio.