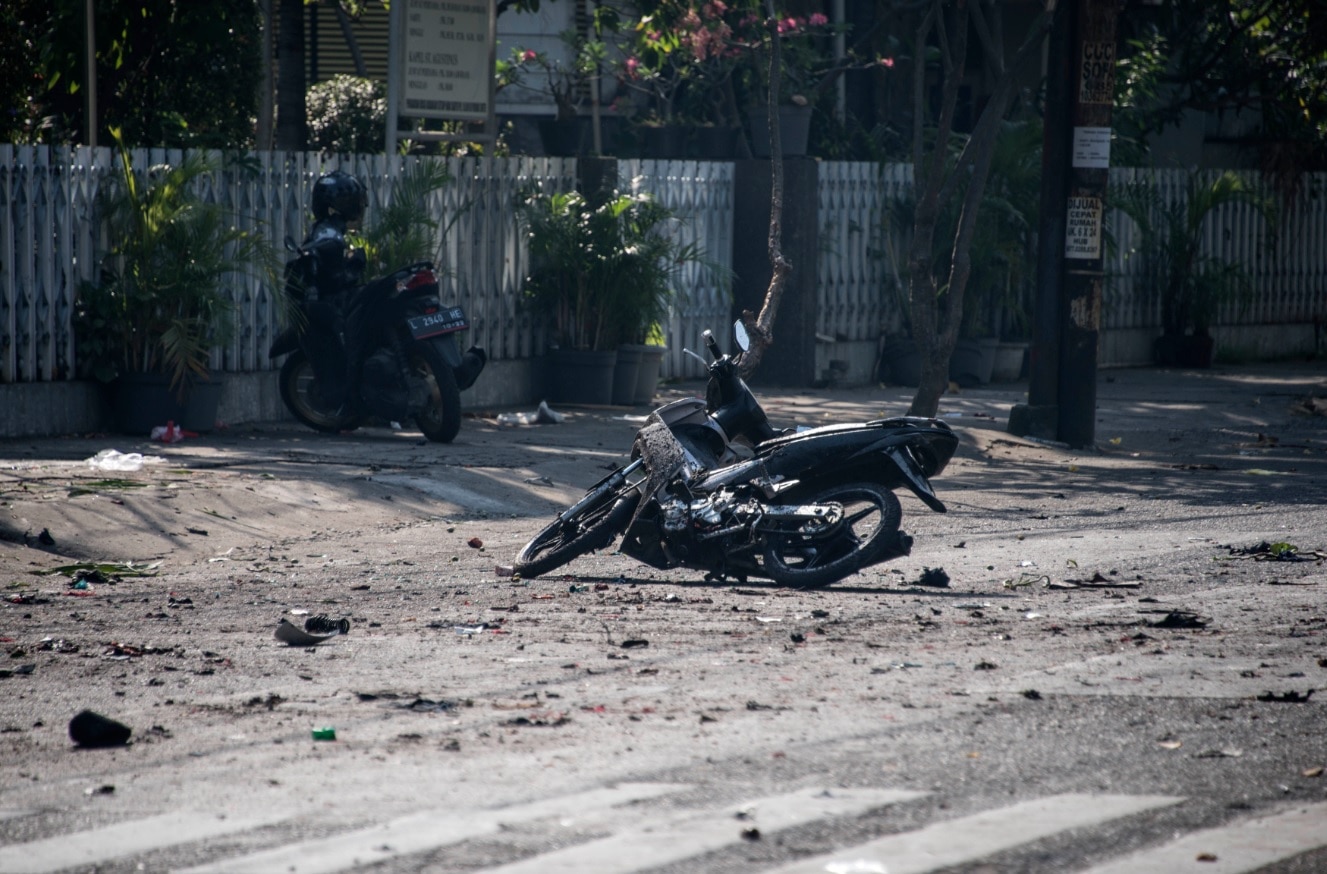 Bombings at three churches in Surabaya, in Indonesia's East Java province, during Sunday mass on May 13 have left at least five people dead and many injured, with Elshinta radio reporting that the attacks may have been carried out by suicide bombers.
ISIS claimed responsibility for that incident although police rejected its involvement.
There was no immediate claim of responsibility for the attacks.
According to the representative of police of East Java by Frans Barunga mangery the first explosion took place in Surabaya, near the Catholic Church of St. Mary at 7 am (3:00 Kiev time).
Television images showed toppled motorcycles and debris scattered around the entrance of one church and police cordoning off areas as crowds gathered.
Indonesia is home to significant numbers of Christians, Hindus and Buddhists but there are concerns over rising intolerance.
The bombings come days after Islamist militant prisoners killed five members of an elite counter-terrorism force during a 36-hour standoff at a high security jail on the outskirts of the capital, Jakarta.
Indonesia is the world's largest Muslim-majority country and has seen a recent resurgence in homegrown militancy.
Hundreds of Indonesians have flocked to fight with IS, sparking fears that extremist outfits could get a new lease on life.
A few minutes later the second explosion occurred in a Protestant Church in Jalan Diponegoro (Diponegoro Jalan) - two known victims.
Seven people were killed, six of them foreigners, and more than 40 were injured when suicide bombers targeted the luxury Ritz-Carlton and JW Marriott hotels in Jakarta in July 2009.