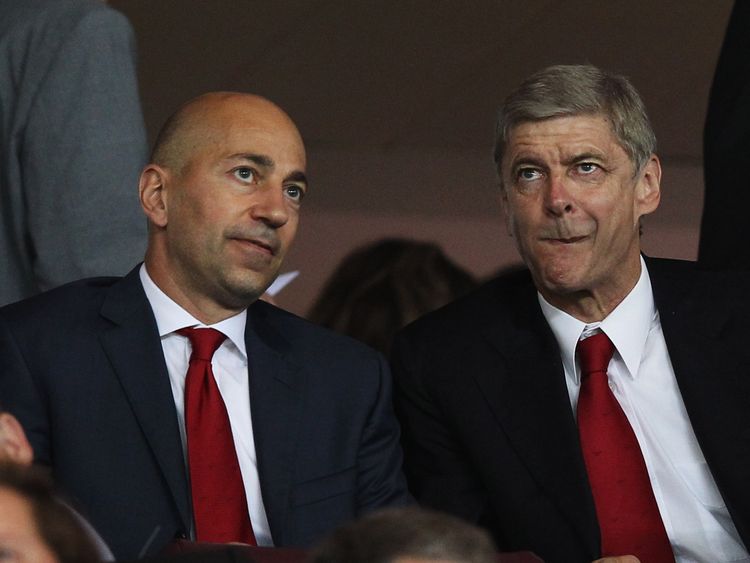 Emotions were running high at the Emirates Stadium following Friday's shock announcement that the Arsenal boss was to end his 22-year reign, but goals from Nacho Monreal (51), Aaron Ramsey (82) and an Alexandre Lacazette double (85, 89) ensured victory, despite a 64th-minute equaliser from Marko Arnautovic.
Fans have been split over Wenger's future in recent years with growing numbers demanding he goes, sparking regular fights last season. But I personally feel this club is respected all over the world much more than in England.
"I feel that this club has a fantastic image and for me that is absolutely vital".
"We took a bit of time to get going".
"We are talking about two managers with a strong character and about two winners. for sure we want to try to win this trophy", Conte said. All our clubs have a responsibility for that.
The Frenchman was at pains to ensure that he does not intend to sow further discontent with the fans, claiming that he is "not resentful" with them.
"Every single decision I made during my 22 years was for the good of Arsenal and every single decision was with the priority of doing well for the club".
The likes of Carlo Ancelotti, Thomas Tuchel and Luis Enrique have emerged as the favourites to succeed the long-serving Frenchman, who believes Arsenal's heirarchy should use him at the blueprint when they assess the candidates.
Asked about Wenger's departure, Ramsey said: "It's really tough to take by the group of lads".
But he admitted working in the Premier League again is highly unlikely because he couldn't face the Gunners. We can speak and speak and speak but sport is about winning and losing and you [the supporters] have to accept you will lose games, even when I will not be here anymore.
'At the moment, it is hard for me to say that I will not manage in England but, at the minute I speak to you, I am too attached to this club.
"I don't know [about return to Arsenal in a different capacity]".
'I will always be attached.
'You can not just walk away and say, "Thank you very much, bye".
"I was not exhausted", said the Frenchman, 68, of the decision he announced on Friday.