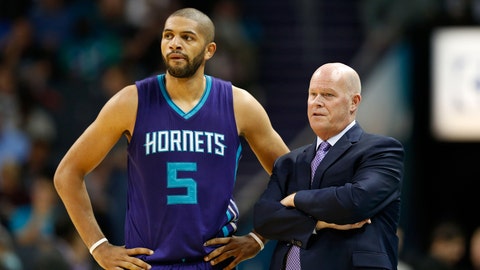 Well, all we can say about this is it's not much of a surprise.
The Charlotte Hornets have fired head coach Steve Clifford, the team announced Friday, ending his five-year run with the team that left him with a 196-214 overall record.
Overall, Clifford went 196-214 with the Hornets, his first National Basketball Association head coaching post after assisting on the staff of New York, Houston, Orlando and the Los Angeles Lakers.
The Hornets made two playoff appearances in Clifford's tenure, but did not advance beyond the first round. The Hornets finished the 2017-18 campaign with a 36-46 record.
Team owner Michael Jordan recently hired a new GM, Mitch Kupchak, which likely spelled the end for Clifford. The growing list of teams searching for its next head coach includes Orlando, New York, Phoenix, Milwaukee and Memphis.
"The NBA isn't about winning, the NBA is about winning in the playoffs", Clifford said Wednesday when asked about his job security.
Jordan hired Kupchak on Sunday to replace Rich Cho, who was sacked earlier in the season after the Hornets failed to climb out of an early slump. He also said this group lacked the "spirit" of previous versions, and several key players - including All-Star point guard Kemba Walker - agreed. Clifford missed 21 games this season because of headaches stemming from sleep deprivation.
But Clifford went on to say that isn't enough.