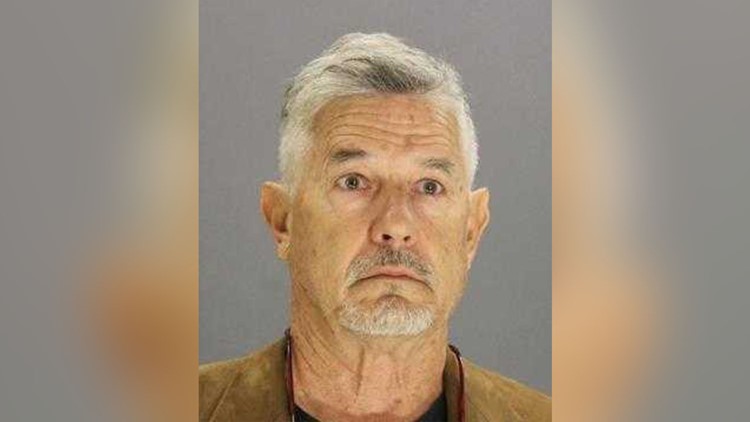 Federal authorities in Dallas have arrested one of the designers of a Kansas water park slide that decapitated a 10-year-old boy.
Marshals detained John Schooley, 72, at Dallas Fort Worth International Airport on Monday after he arrived on a flight from China, the Marshals Service said in a release.
Schooley played a major role in the creation of Verrückt, a 168-foot-high waterslide that decapitated Caleb Schwab on August 7, 2016, at Schlitterbahn Waterpark, authorities alleged.
Caleb Schwab died on the 17-story Verruckt ride in 2016 when the raft he was riding went airborne and hit an overhead loop.
Henry, Schooley and the construction company face one felony count of second-degree murder and Miles and the park, one count of involuntary manslaughter, over Caleb's death. All are charged with multiple counts of aggravated battery and aggravated endangering a child in connection with injuries to other riders on the waterslide.
He was arrested after returning to the USA from China and will be will be held in North Texas until his arraignment in Kansas, the Kansas City Star reports. Henry's desire to "rush the project" caused the company to "skip fundamental steps in the design process".
'In fact, the design and operation of the Verruckt complied with few, if any, of the industry safety standards, ' the indictment says. The indictment said that in 2014, when there were news reports emerging about airborne rafts, a company spokesperson "discredited" them and Henry and his designer began "secretly testing at night to avoid scrutiny".
Schwab was the son of Kansas state Rep. Scott Schwab, and died on a day when admission was free to the families of state legislators.
In a statement last week, Schlitterbahn defended its safety record and said: "Every attraction, from kiddie slide to uphill water coasters undergoes an internal and an independent third party inspection prior to the start of the season".
The company also operates water parks in Galveston, Corpus Christi, South Padre Island and New Braunfels, Texas, according to its website. Two women in the same raft suffered facial injuries and lacerations.
Verruckt's design 'violated almost all aspects of the longstanding industry safety standards, ' according to the indictment. The indictment claims Henry made a "spur of the moment" decision to build the ride, and alleges that he and Schooley lacked the technical and engineering knowledge needed to build amusement park rides.
"If we actually knew how to do this, and it could be done that easily, it wouldn't be that spectacular", Schooley allegedly said, according to the indictment.