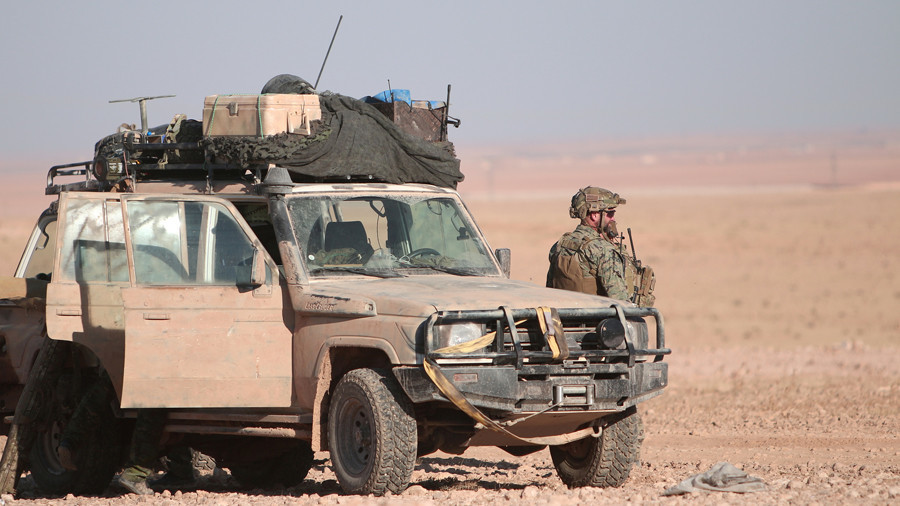 The soldiers were reportedly killed when Kurdish fighters used tunnels to ambush Turkish special forces in the Keltepe district.
Turkey on January 20 launched Operation Olive Branch to remove YPG/PKK and Daesh terrorists from Afrin.
Eight Turkish soldiers were martyred and another 13 were wounded in clashes in northwest Syria's Afrin region on Thursday, Turkey's armed forces said, APA reports quoting Milliyet.
The sources added that the suspects had also insulted President Recep Tayyip Erdogan.
The Syrian government deployed fighters to the enclave a month later after the Kurds called for help.
The situation was complicated further 10 days ago following the deployment of pro-regime elements in the enclave of Afrin, with observers warning of an increased risk of collision between the forces of Ankara and Damascus.
The Britain-based Syrian Observatory for Human Rights says the air strikes took place late yesterday in the village of Jamaa and killed 17 fighters of the force known as the Popular Forces.
Turkish Defense Minister Nurettin Canikli made the announcement in a speech delivered at Istanbul National Defense University on Friday, adding that 95 villages or hamlets had come under their control during the so-called Operation Olive Branch.
Thousands of civilians have fled their homes since the start of the assault, either to the town of Afrin or to nearby government-controlled areas.
On Thursday, an aid convoy carrying food and medical supplies entered the area for the first time since the start of the operation.
Ankara views the YPG as the Syrian branch of the Kurdistan Workers' Party (PKK) militant group that has been fighting for an autonomous region inside Turkey since 1984.
But the YPG has been working closely with the United States to fight Daesh in Syria.
Erdogan's administration has refused to implement a 30-day United Nations Security Council (UNSC) truce in Afrin, despite Kurdish officials' announcement of adherence to the ceasefire and urgings from Western powers, including France and the US.