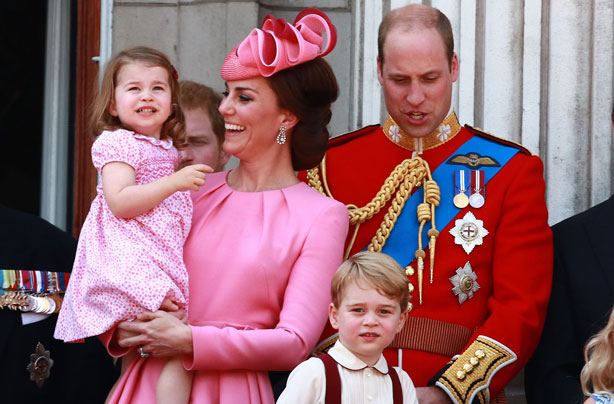 Kate Middleton donned a dark green dress with a black ribbon cinched around her waist to the British Academy of Film and Television Arts Awards Sunday night - despite the fact that almost all other women in attendance wore black.
Just like at the Golden Globes, the majority of stars chose to wear black on the Bafta red carpet to show support for the "Time's Up" movement - and while the Duchess of Cambridge didn't wear black, she did join in with the muted palette on the red carpet, wearing a dark green Jenny Packham dress with a black belt.
Kate Middleton arrived at the BAFTAs red carpet in a forest green gown by Jenny Packham.
But lending sartorial support against the sexual harassment allegations which have rocked the entertainment industry could be perceived as a breach of protocol and the Royal Family must remain politically-neutral at all times.
The 2018 BAFTAs was held at Royal Albert Hall on February 18, 2018 in London, England.
The Duchess of Cambridge may have ignored the all-black memo but could her black ribbon have been an act of concession?
Still, her decision was met with some criticism on social media from fans who'd hoped she'd use her high-profile platform to make a statement. Kate's outfit, and Prince William's traditional tux, seemed safe choices for the royals, who avoid political statements.
"So disappointed that the duchess didn't wear black at the #BAFTAs", one user wrote on Twitter. "It's not political, it's supporting women!"
There had been much speculation as to whether the Duchess would follow suit, and some questioned her dress choice on the night.
It is the first time the Duchess of Cambridge has worn a label other than Alexander McQueen for the annual BAFTA ceremony and tonight proved the ideal opportunity to showcase her blossoming baby bump.