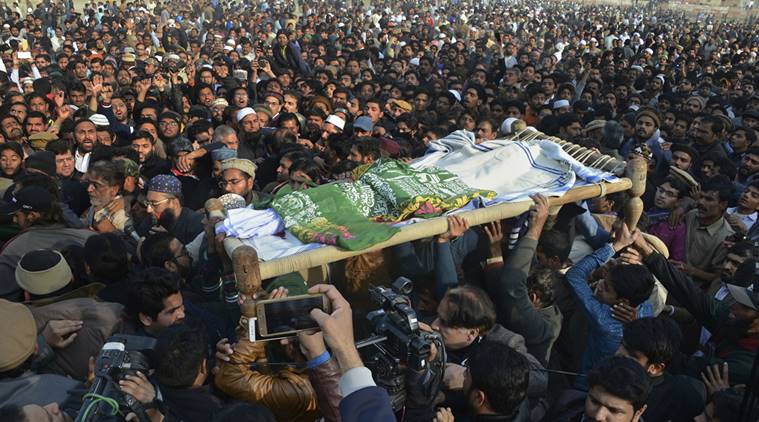 Imran Ali, the rapist and killer of six-year old Zainab Amin in Kasur town of Punjab in Pakistan, has been awarded four counts of death penalty, one life term, a seven year jail term and Rs.2 million fine by an anti-terrorism court.
Eight-year-old Zainab Amin's body was found lying dead in a trash heap in Kasur on January 9, 2018. Her death brought rampaging mobs onto the streets in search of her killer.
The government prosecutor Ehtisham Qadir Shah told to a news agency, "The court handed down death on four counts and life imprisonment to Imran Ali in the rape and murder of the little girl".
He faces further charges in the cases of at least seven other children attacked in the Punjab city, five of whom were murdered.
The rape and murder of Zainab Ansari was the 12th such case in Kasur district in the past year, according to local media reports. The girl had gone to her Quran class when she was allegedly abducted.
On February 12, the judge asked Imran whether he accepts the charges, but he pleaded not guilty, after which the court indicted him in the case and started regular proceedings.
Zainab's family will receive $15,530 from the attacker.
He said Ali will be tried for rest of the cases later.
Ehtesham Qadir, the public prosecutor, said while Imran has the right to appeal, the verdict can not be challenged since Imran confessed to eight similar attacks, including Zainab's.
Her murder triggered outrage across the country, including riots against alleged police incompetence in which two protesters died. On January 23, the forensic examination confirmed it was Imran who was arrested on the same day. CCTV footage obtained by the family shows the girl walking with a stranger and holding his hand. His lawyer had withdrawn from the case after Imran confessed.
Authorities have also uncovered that there were several complaints about missing children since 2015 in Kasur. At least two people have been convicted in connection with that case, reports Reuters.
An organisation which works for child protection, revealed that almost 10 cases of child abuse a day is reported in Pakistan.