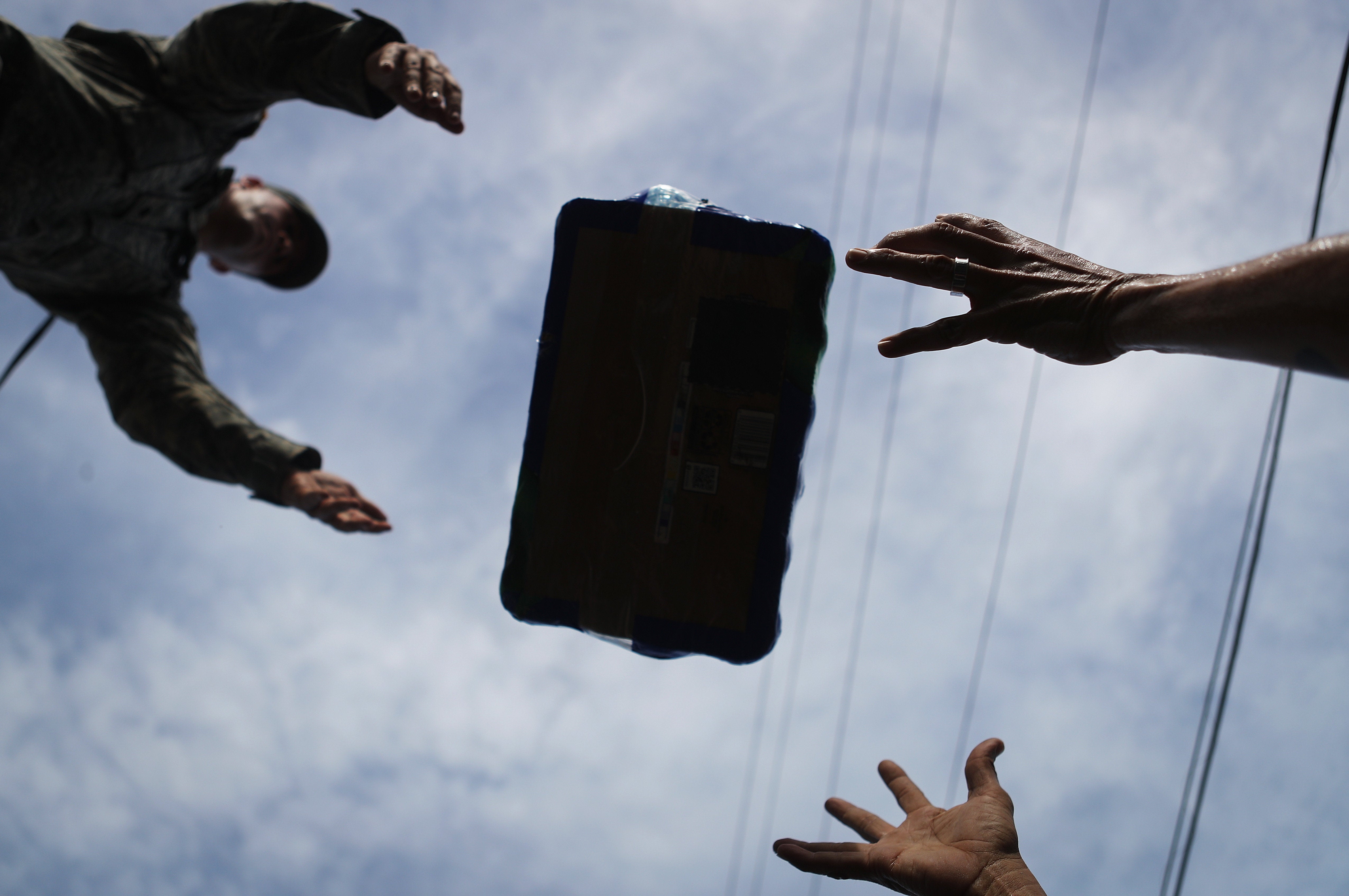 Florida lawmakers are blasting FEMA's decision to "officially shut off" the emergency food and water aid provided to Puerto Rico in the devastating aftermath of Hurricane Maria.
FEMA said it has more than 46 million liters of water, two million meals ready to eat and two million snack packs waiting to be distributed. But on Wednesday, Booher said that date "was mistakenly provided".
Winnie Stachelberg, Executive Vice President of External Affairs, Center for American Progress: "The federal response to Puerto Rico's recovery from Hurricane Maria has been abysmal at best". "There was no, and is no, current plan to stop providing these commodities, as long as there continues to be an identified need for them". A different spokesperson, Delyris Aquino-Santiago, had earlier told NPR that it would "officially shut off" its food and water mission on the island on January 31 and hand its remaining food and water supplies over to the Puerto Rican government to finish distributing. The date, he said, actually marked an internal planning date to evaluate if the US territory still needed aid.
"This aid is not stopping", FEMA spokesman William Booher told the NYT.
In September, Trump repeatedly criticized Cruz on Twitter after she accused the government of abandoning Puerto Rico. Cruz pointed to citizens on the island who still have no power, no water and no financial stability.
This bill fulfills the commitment made by the Baker-Polito administration to seek additional funding for school districts that have enrolled significant numbers of evacuee students and will include $15 million in fiscal year 2018 supplemental local aid, which is in addition to the $15 million included in the administration's FY 2019 budget proposal that was filed last week.
If supplies run out, he said FEMA would reconsider purchasing more. She doubts the island's government would be up to the job of distributing any remaining supplies.
"If we're giving free water and food, that means that families are not going to supermarkets to buy", De La Campa told NPR.
Puerto Rican government officials say they were blindsided by the announcement.
.
FEMA's Wednesday statement does not explicitly say whether there will be any changes in distribution or quantity of aid for the island.
After facing backlash, for the decision to cease food and water aid, FEMA put out a new statement.
FEMA thinks the supplies that are on the island will be enough until Puerto Rico returns to normal. The network reported that the agency planed to halt deliveries within the week, and interviewed Alejandro De La Campa, FEMA's director of the island, who explained that by continuing to provide food and water, the agency was hindering Puerto Rico's economic recovery by deterring people from grocery stores.