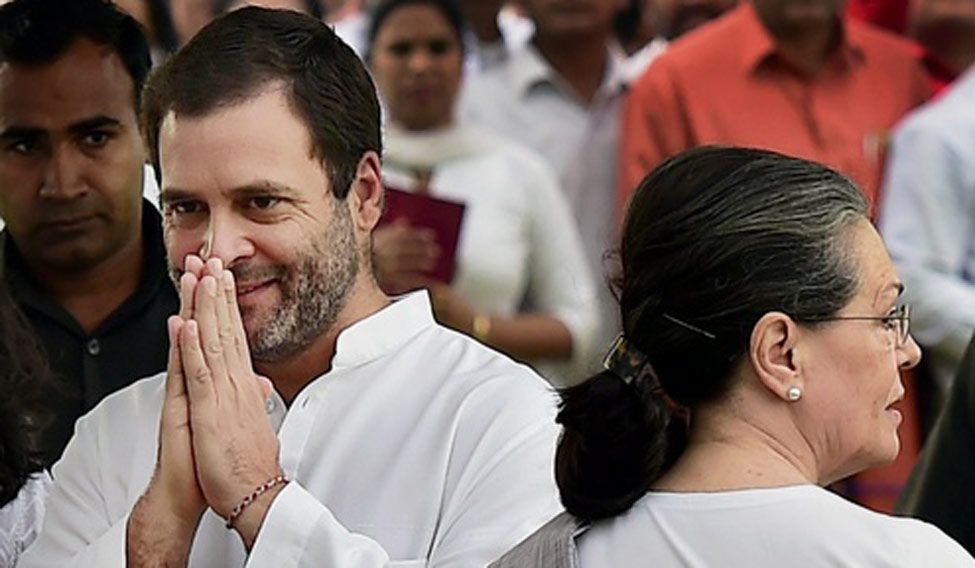 The clash between the workers took place in Gauriganj. Rahul Gandhi had also addressed a public rally in Amethi on Monday.
Commotion ensued as activists of the BJP and the Congress came face to face and the police had to intervene.
The poster shows Rahul Gandhi as Rama aiming a bow at PM Modi as Ravana with a caption "Rahul roop mein bhagwan Ram ka avatar, 2019 mein ayega Rahul Raj (Ram Raj). Not just potato farmers, vegetable growers, mint producers and cane farmers would have also benefited from the project that could have given employment to 10,000 people", Rahul said.
In another poster, the Congress president was eulogised as Lord Krishna running the chariot with Arjuna during a battle in Mahabharata.
The minister claimed that Rahul's first visit to UP as Congress chief had proved to be a flop show.
The district Congress party denied putting up the poster or any link with Shukla.
Unfazed by the BJP protest and black flags, the AICC President alleged that both the Modi and Yogi governments have failed to deliver results.
Amidst big applause, Rahul promised to set-up the Mega Food Park in Amethi when Congress returns to power.
Senior BJP leader and UP cabinet minister Shrikant Sharma had asked Gandhi to apologise to the nation for the "insulting" posters and said the Congress MP suffered from an "attention seeking disorder". Rahul reached Lucknow at 10 am and took the VIP road to reach Rae Bareli. He paid obeisance, sought blessings of Lord Hanuman and accepted "ladoos" as "prasad" before crossing over to his parliamentary constituency. "This is shameful that people who elected Rahul Gandhi to Lok Sabha wanted to meet him and were shooed away", Shukla said.
He will tomorrow visit Mushafirkhana, Gauriganj, Jais, Jagdishpur town.