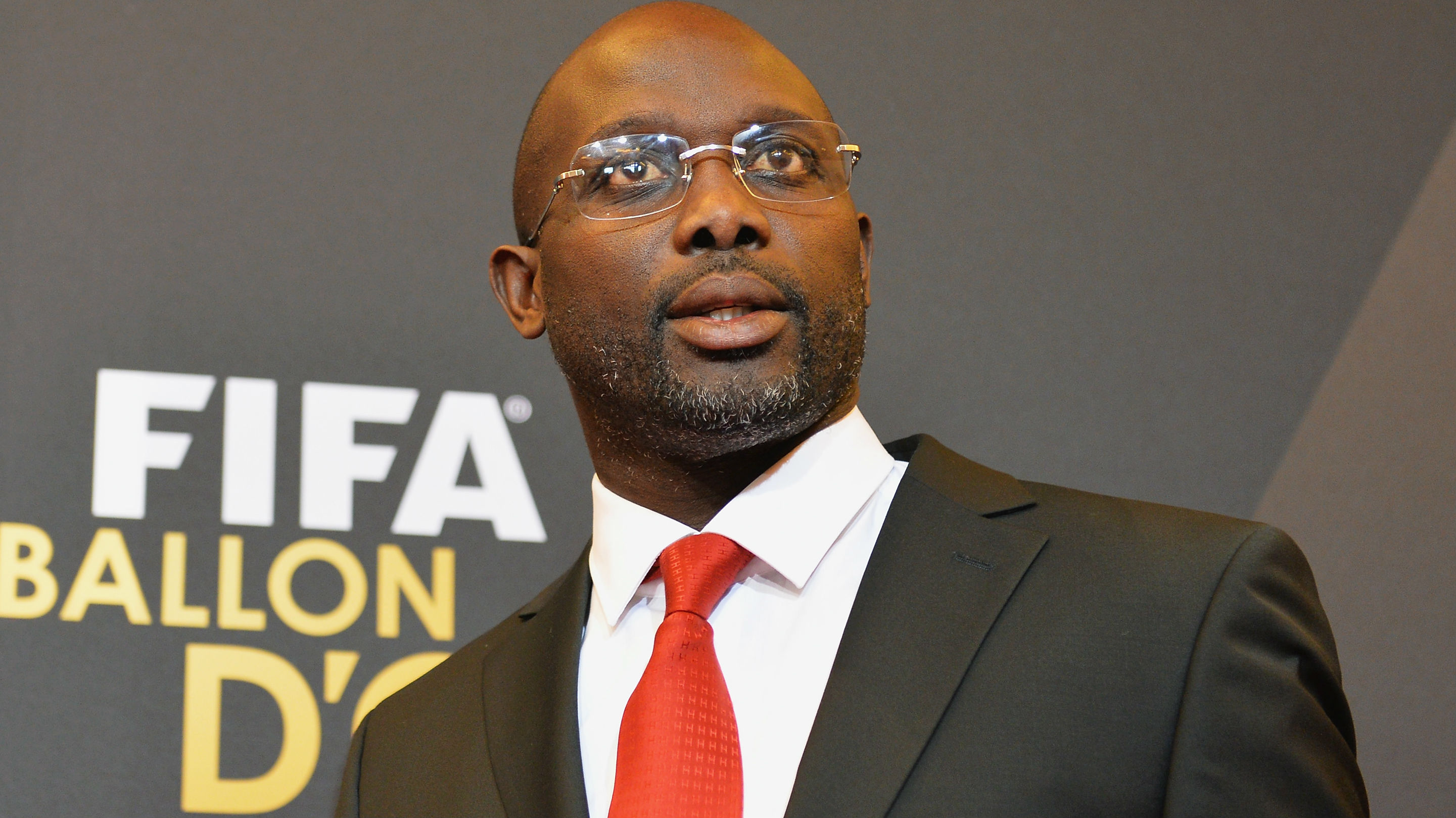 President Akufo-Addo has congratulated Liberia's president-elect, George Weah.
George Weah is set to win Liberia's presidential election runoff, based on provisional results.
As Liberia's first female head of state, 79-year-old Nobel Peace Prize victor, Ellen Johnson Sirleaf, steps dpwn she leaves the impoverished West African country still reeling from the effects of previous wars and the deadly Ebola outbreak.
Ms Sirleaf took office in 2006, after her predecessor President Taylor was forced out by rebels in 2003, ending a long civil war.
Polling stations opened across Liberia on Tuesday for the second round of presidential election as citizens voted to choose a new leader.
The U.S. -based Carter Center said there were "notable improvements" in the handling of Tuesday's vote from the first round in October, echoing positive assessments from other global observers.
In the first round of voting on October 10, Weah claimed 38.4 percent of the votes while Boakai took 28.8 percent. The failure of any candidate to secure an outright majority forced the run-off.
This is the first time in more than 70 years the nation founded by freed American slaves will see one democratically elected government hand power to another.
Charles Taylor is serving a 50-year sentence in Britain for war crimes committed in neighbouring Sierra Leone, but his presence has loomed over the election.
Legal challenges delayed the vote to replace Ms Sirleaf, and turnout was low.
The 51-year-old, of the Congress for Democratic Change party, will succeed Ellen Johnson Sirleaf as president next month following an election fraught with fraud and irregularities accusations, report The Guardian.