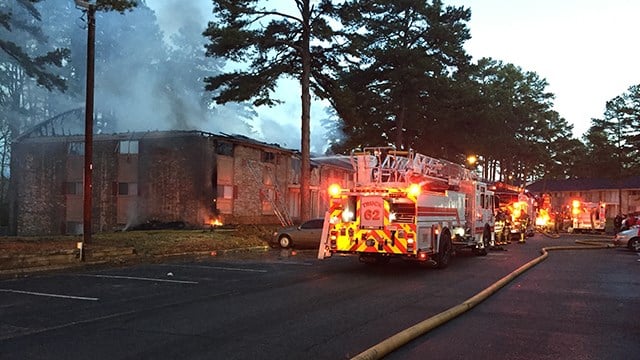 A lit fireplace ignited a fire in the chimney of a Merced home on Christmas Eve, reminding how important it is to keep chimneys clean as colder weather persists throughout winter, according to firefighters.
The fire started at 63 Stanton St. around 11:13 a.m. after a candle was left burning unattended in the basement of the three-apartment home, the Boston Fire Department tweeted.
"The Middlesex Fire Department, assisted by firefighters and equipment from the Dunellen, Bound Brook, Piscataway and Franklin Township Fire Departments, quickly gained the upper hand on the fire and extinguished it within one-half hour". Fire crews immediately upgraded the fire to two alarms when they arrived on the scene because they ran into a major problem. They said she had minor injuries, and was taken to the hospital as a precaution.
Further, the blaze left the home "uninhabitable", gutting the second floor and causing extensive damage to the first floor.
A family is displaced after a house fire Sunday morning on Oldfather Road and Mars Street, just north of Ina Road.
An investigation determined the fire began in the garage after a small engine backfired, igniting nearby flammable liquids, he added.
CMPD says both trailers are destroyed and Red Cross is assisting in housing one of the families.