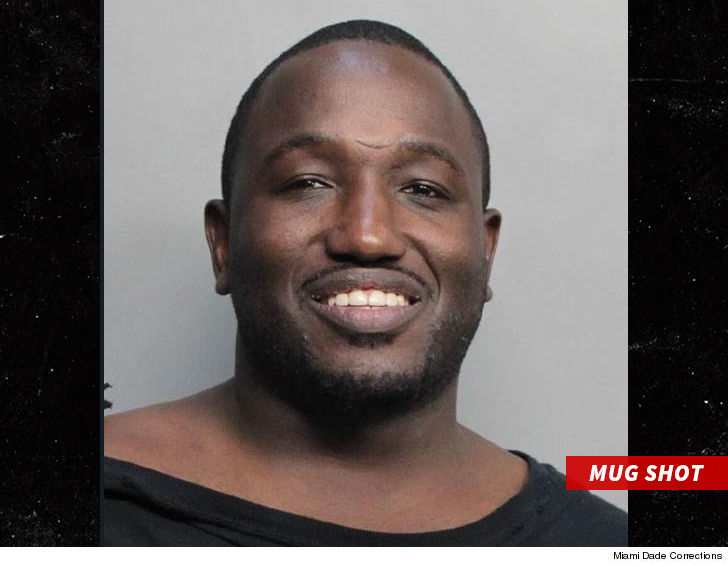 The official Miami Police Department tweeted that Buress "was arrested for disorderly intoxication, on December 9, 2017, at approximately 10:30 p.m". The full video lasts for only a few minutes and shows an already-cuffed Buress refusing to get into the vehicle.
'Am I under arrest?
'Explain what I'm detained for. "What I am detained for?"
"Y'all goofy as fuck", Buress told one arresting officer. Buress was arrested around 10:30 p.m. Saturday night in the neighborhood of Wynwood, which is now hosting events related to the worldwide art festival Art Basel. Buress, who stars on Comedy Central's "Broad City", posted bail early this morning as video of his arrest was circulating on social media. Though they're not shown in the video, there also does appear to be multiple bystanders in the background of the video watching closely as the situation unfolds.
Buress was reportedly released at 6 a.m. after posting a $500 bond. The officer wrote in the affidavit that Buress then became angry and belligerent when he refused to do so, according TMZ. When the officer declined, Buress went into a venue and the officer followed him, feeling he was too intoxicated to remain. "First @MiamiPD said they arrested @HannibalBuress for 'trespassing.' Now they say 'disorderly intoxication.' Sounds more like 'being a loud black guy" to me".
The cop says he asked him to leave 5 times before cuffing him.
Buress is best remembered for a 2014 stand up routine that made reference to persistent allegations of sexual misconduct against Bill Cosby.
Buress is now appearing alongside Abbi Jacobson and Ilana Glazer on Comedy Central's Broad City. He has recently had roles in "Spiderman: Homecoming", "Baywatch" and "The Disaster Artist".