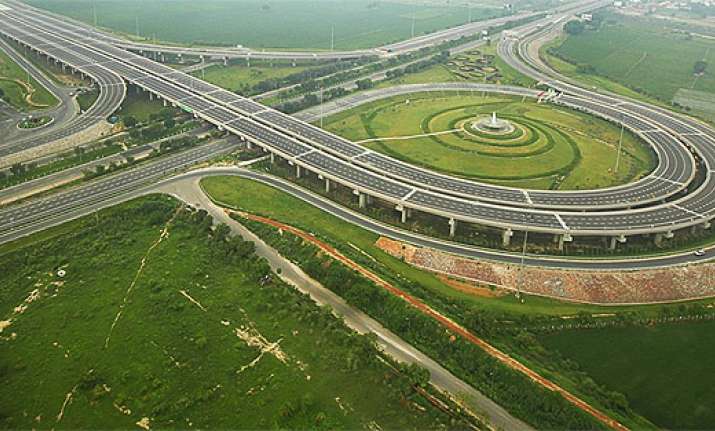 "With BharatMala, 550 districts will get linked to national highways against 300 districts at present". The 49 km corridor will provide a direct link to NH-10 (towards Rohtak) and NH-8 (towards Gurgaon) for vehicles entering the city from Karnal.
For the BMP programme, Rs 2.09 lakh crore will be raised as debt from the market, Rs 1.06 lakh crore of private investments would be mobilized through PPP and Rs 2.19 lakh crore is to be provided out of accruals to the Central Road Fund (CRF), toll-operate-maintain transfer (ToT) monetisation proceeds and toll collections of the National Highways Authority of India (NHAI). The road construction push includes the Bharatmala Pariyojana with a Rs5.35 trillion investment to construct 34,800km of roads.
Finance minister Arun Jaitley said that the government will launch an umbrella road building programme to de-bottleneck the sector. Special attention has been paid to fulfil the connectivity needs of backward and tribal areas, areas of economic activity, places of religious and tourist interest, border areas, coastal areas and trade routes with neighbouring countries under the programme.
During the presentation, the Minister has highlighted 185 choke points identified to decongest corridors that include bypasses of Agra, Varanasi, Sasaram on Kolkata-Delhi corridor, Aurangabad bypass area on Mumbai-Kolkata corridor, Amritsar bypass on Amritsar-Jamnagar corridor, Gwalior bypass on Agra-Mumbai corridor, Nanded bypass on Hyderabad-Aurangabad corridor, Firozabad bypass on Kolkata-Delhi corridor, Bellary bypass on Bellary-Solapur corridor.
Around 600 projects have been identified for Bharatmala and preparation of detailed project reports for 19,500 km is underway at present. It will improve India's connectivity to Nepal, Bhutan, Bangladesh and Myanmar.
On Tuesday, finance secretary Ashok Lavasa had noted that some government agencies had more appetite for spending, something that economic affairs secretary SC Garg had also said while announcing the possibility of higher capital expenditure by public sector companies and had gone to name NHAI as one of the entities planning to step up asset creating spend this year. Presently only six national corridors have in the country.
"These road building projects, including the "Bharatmala" project of around 35,000 km with an investment of Rs. 5.35 lakh crore, is likely to create 14.2 crore man-days of jobs", the Cabinet said. "Each and every work will be through electronic tenders and the quality of highways would be such that they would see no potholes for the next 100 years", Gadkari said.
Bharatmala Phase I will be implemented from 2017-18 to 2021-22.