Xiaomi claims that because of what's under the hood, the Notebook Pro will be 40% faster than the Notebook Air from 2016.
This model is priced at 6,999 yuan - just over $1,000. Unfortunately, it doesn't look like Xiaomi plans to bring the Mi Notebook Pro to the United States (at this time).
In Xiaomi say that the keyboard of the new laptop is 19% more area compared to the MacBook Pro. The new device was unveiled at Xiaomi's event today, but we still don't know when will it hit the store shelves. However, let us first take a look at the specifications and features of the Xiaomi Notebook Pro.
Other than the screen, the hardware inside the Mi Notebook Pro seems very impressive.
The 15.6-inch Full HD display panel of the notebook also makes it more than capable of serving as a work station, with the overall user experience being smooth and snappy.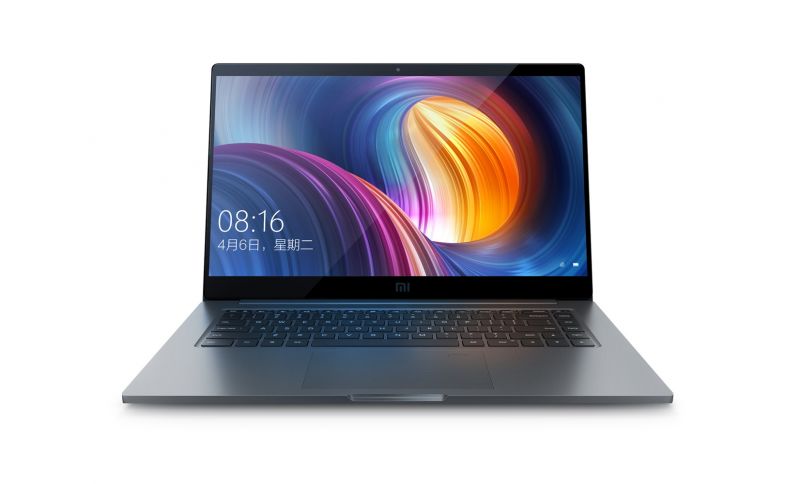 Xiaomi Mi Notebook Pro vs Macbook Pro: Pricing and Specs Comparison
Xiaomi has applied its usual recipe for the Mi Notebook Pro, creating an alternative to the 15-inch MacBook Pro that is significantly less expensive but still really well equipped for this segment. The Mi Notebook Pro features two USB-C ports, two USB ports, a 3-in-1 card reader, and an HDMI port. The Mi Notebook Pro is fueled by Intel's latest processor 8th Generation Core i7 and features an all new cooling system called symmetrical cooling system. This notebook has a feature of the Harman Infinity speakers.
The Windows 10 notebook can be configured with up to 16 GB of dual channel RAM and a 1 TB PCIe SSD.
Both 5GHz and 2.4GHz band (2×2) WIFI 802.11ac is available. The Mi Notebook Pro houses a 15.6-inch display overlaid with Corning Gorilla Glass 3rd gen.
As for pricing, the top-end model with Intel Core i7 with 16GB RAM costs RMB 6,9999 (or approx Rs 68,614). Standard graphics include integrated Intel UHD Graphics 620, while users that require a bit more power can opt for an NVIDIA GeForce MX150 with 2GB of GDDR5 memory. As far as availability goes, details are scant, but it will be available in China soon.