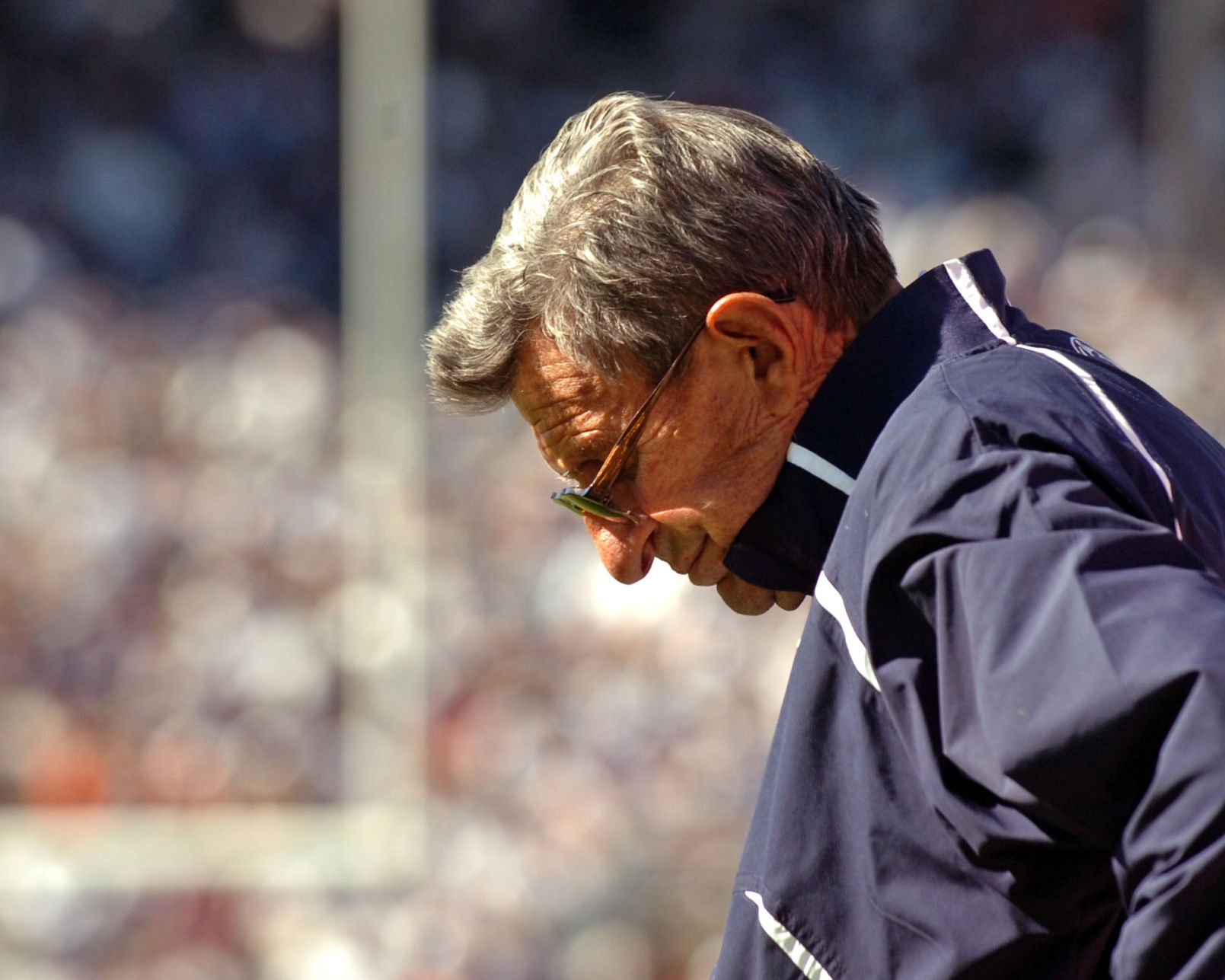 A police report acquired by Ganim outlined an account from former Penn State assistant Mike McQueary, in which McQueary said Paterno told him a 2001 allegation the assistant coach made against Sandusky "was the second complaint of this nature he had received", according to the police report that followed Sandusky's 2011 arrest.
It has been five years since longtime Penn State assistant coach Jerry Sandusky was convicted for sexually abusing 10 boys in a 15-year span.
In addition, emails seemed to implicate that Paterno knew about an instance in 1998 where Sandusky gave a 10-year-old boy a "naked hug in a shower" which surfaced from Penn State's own internal investigation. McQueary allegedly told Paterno about what he'd seen the day after it occurred.
Attorneys for the Paterno family did not respond to CNN's requests for comment.
Paterno told The Washington Post's Sally Jenkins in 2012 that he had "no inkling" that Sandusky was a pedophile and serial child molester, going so far as to claim the entire concept of a man raping another man was foreign to him.
McQueary has testified in court about the 2001 incident and his subsequent exchange with Paterno, but he never revealed - nor was he asked to under oath - details about Paterno hearing another complaint prior to that incident, CNN reported.
All three were convicted of misdemeanor child endangerment charges earlier this year, after pre-trial rulings on grand jury issues dramatically slimmed down the case that could go to trial. Sandusky is in jail and is now appealing the court's ruling. He died on January 22, 2012 from complications from lung cancer.
It regards a legal battle between Penn State and insurance companies over who's ultimately responsible for $60 million in settlements to Sandusky's victims.
According to the report, two men claimed they reported their abuse at Sandusky's hands directly to Paterno in the 1970s.
Jerry Sandusky is now appealing a conviction for molestation charges that would result in him serving a 30-year prison sentence. "I wish I had done more", was his response when he was sacked from his job after 46 years at the helm.