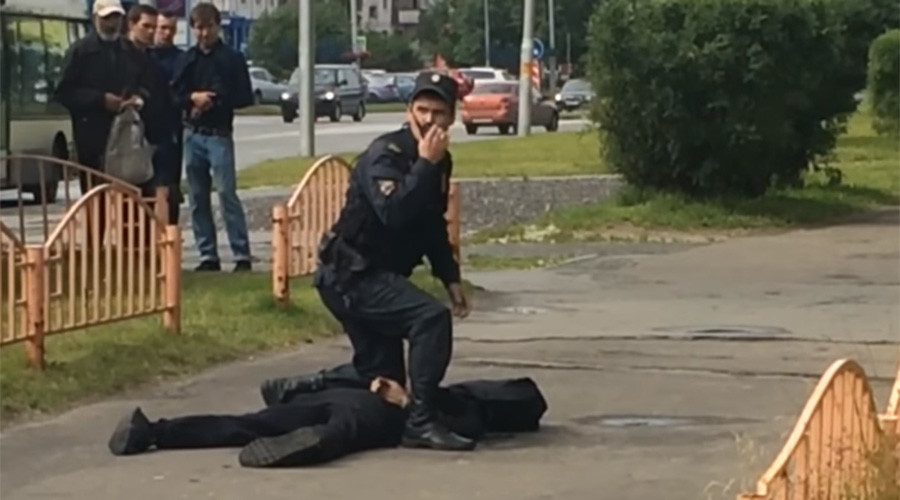 In a brutal attack, a knife attaker stabbed eight people on the street in Russia's far northern city of Surgut but later shot by police.
The attacker was shot dead by a police patrol responding to the emergency reported by witnesses. "All affected persons were hospitalized with injuries of varying degrees of severity", it said.
Law enforcers have identitied the person responsible for the bloodbath on one of Surgut's main streets.
Six civilians and a police officer were wounded in the second attack and one woman later died of her wounds, Spanish authorities said.
Russia's Investigations Committee said it had identified the attacker and was checking his psychological history. Although Russian news outlets reported the attack wasn't terror related, ISIS later claimed responsibility for the attack. The Committee said it has established the man's identity, confirming him to be a local resident born in 1994.
Footage posted to Russia's Ren TV television show a black-clad man lying on a pavement while a policeman kneels on his back.
Two of the injured are in serious condition, said the government of the region of Khanty-Mansi in a press release.
Surgut has a population of around 350,000 and is a major oil and gas hub, 1,300 miles northeast of Moscow.