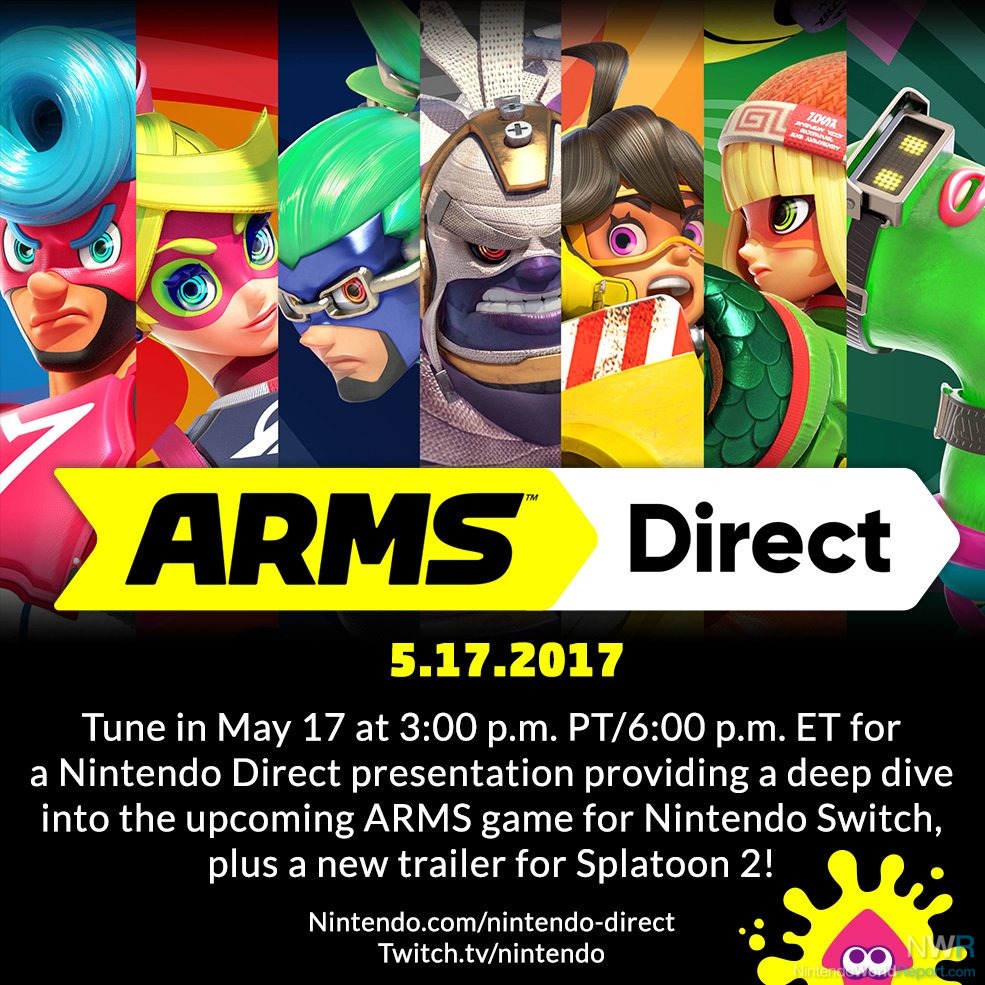 There's also the more traditional Grand Prix mode, which has you go up against 10 straight matches in a row!
Nintendo seemingly have more Direct presentations than they have games. Some of these updates will include new fighters, stages and much more. Numerous other characters that will be in ARMS have been revealed before now, it just appears that the three newest ones will be revealed earlier than normal.
They also detailed new game modes for players who would rather play online and test their skills across the internet.
Byte & Barq - Two fighters in one! Twintelle may be the strangest combatant yet, as she puts boxing gloves on her hair drills and whips her hair back and forth to beat enemies into submission.
The best part about this announcement that unlike recently major Nintendo releases, these pieces of DLC would be made available for free. Toss and curve punches when you find an opening, and dodge a flurry of incoming attacks. Ranked is a simple online mode where winning increases your rank, where as losing decreases it. The first weekend begins Friday, May 26 (for North American players; global audiences will have access the next day) and runs through Sunday, May 28.
Are you excited for ARMs? Overall, not a bad showcase from Nintendo, with the Global Testpunch being an awesome way to see how current Switch owners enjoy it. The second tournament, the 2017 ARMS Open Invitational, takes place on 14th June and will feature Nintendo's upcoming ARMS fighting game for Nintendo Switch.
So what do you think of the brand new Arms fighters?