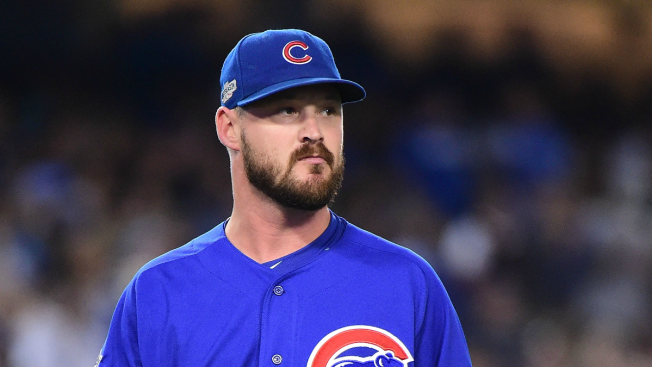 Free agent pitcher/occasional outfielder Travis Wood has agreed to a two-year deal with the Kansas City Royals, sources tell FanRag Sports.
The 30-year-old left-hander and the Royals finalized a $12 million, two-year contract Wednesday. "That's what attracted us to Travis. Travis Wood gives us an opportunity to do that, match up better".
Wood spent two years with the Reds, going 11-10 with a 4.18 ERA. Wood had a 2.95 ERA in 61 innings last season in 77 appearances. In addition, he also made 133 starts in his career, most recently 98 foe the Cubs from 2012-2015.
Just a week ago, Royals general manager Dayton Moore sat deep within Kauffman Stadium and admitted that he was probably finished building his starting rotation ahead of spring training. "Wherever I fit in is what I'll do". As a reliever, he's fared better with an 8-2 record and 2.83 ERA.
Wood was a do-it-all pitcher for the World Series champion Chicago Cubs in 2016: Not only did he hit a postseason home run, he played left field a couple of times during the regular season.
Woods is 35-50 with a 4.19 as a starter in his career.
In a corresponding roster move, pitcher Brian Flynn was placed on the 60-day disabled list with a stable lumbar vertebral fracture.
Notes: Former All-Star OF Reggie Sanders, who finished his 17-year big league career in 2007 with Kansas City, was hired by the Royals as a special adviser to baseball operations.